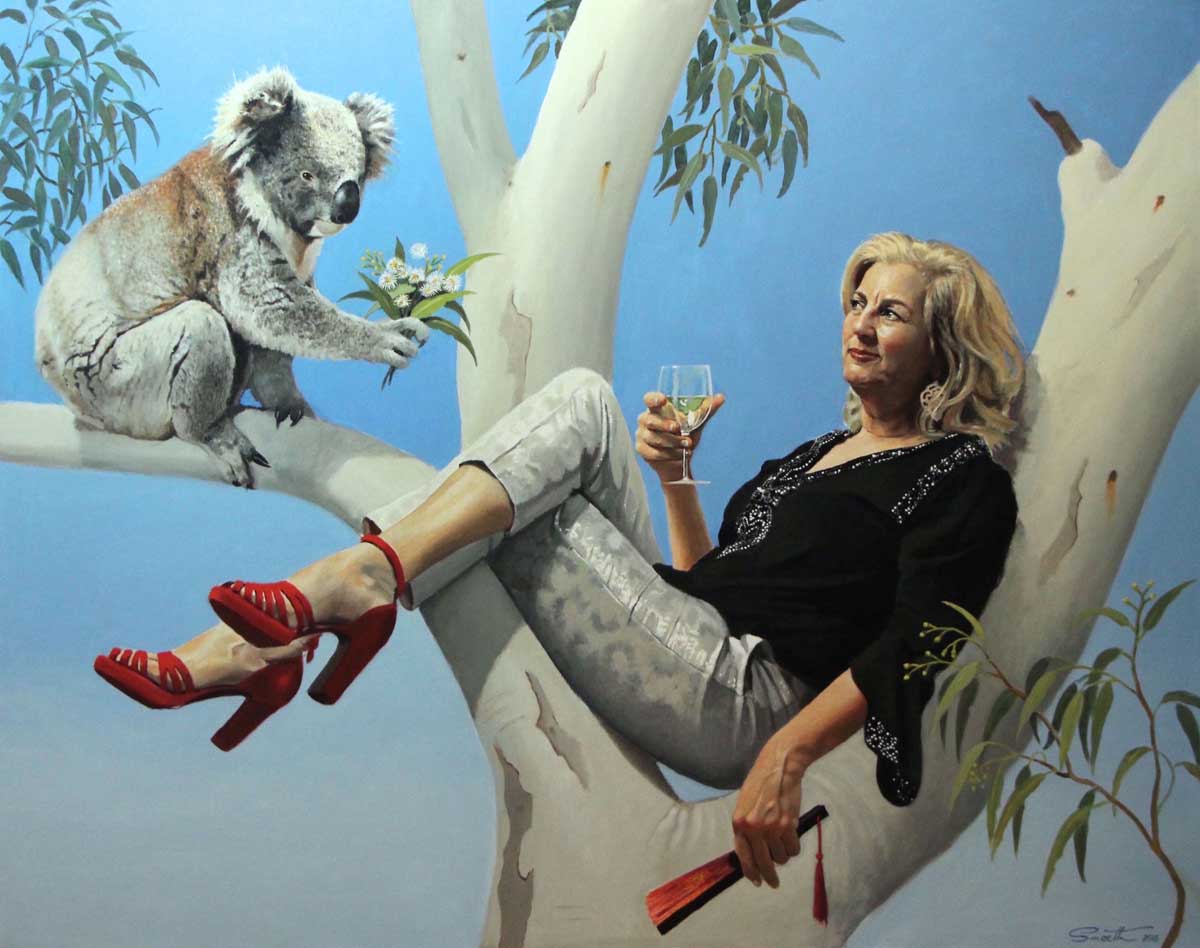 My portrait of Jean Kittson has been selected as a finalist in this year's Salon des Refusés which runs from 16/07/16 till 18/9/16.
Jean Kittson is an Australian Comedian, Actor, Author, Radio/TV Performer and Multi-Media Scriptwriter. She is an experienced MC, keynote speaker, panelist, debater and facilitator of conferences & award nights.
Jean's latest book, titled "You're Still Hot To Me: The Joys of Menopause" is illustrated with cartoons by her husband, Cartoonist & Satirist, Patrick Cook.
One of these cartoons was the inspiration for this painting and the aim was to bring that particular cartoon to life.
Whereas Cartoons can be seen as deconstruction distillations, this work could be described as a Reconstruction Painting and, if you like "Isms", an example of Reconstructivist Art ".
Patrick often represents himself as a koala in his cartoons and when planning this painting, I was reminded of the two iconic characters in Australian childrens' literature, namely Blinky Bill and especially, Bunyip Bluegum from The Magic Pudding, created by one of Australia's most famous Artist/Cartoonists, Norman Lindsay.