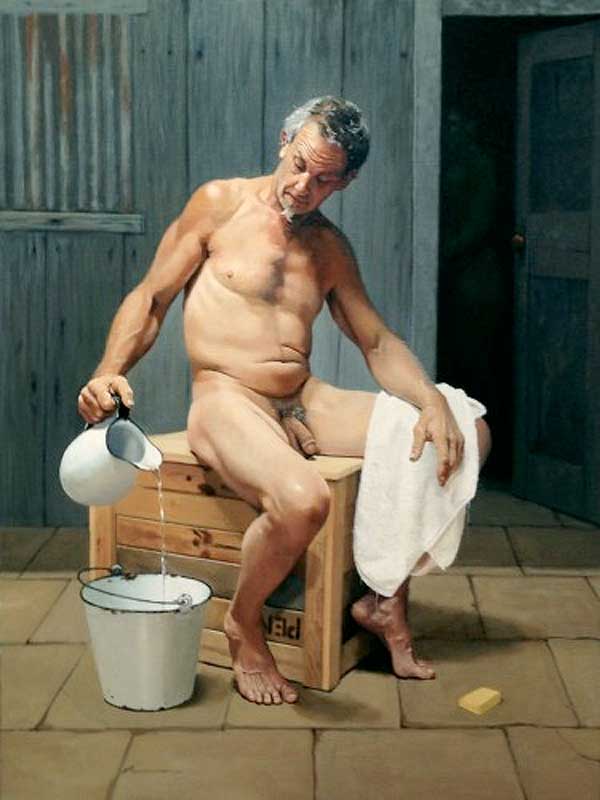 This is a new art prize instigated by Artist, Ivan Durrant, Wash after Work 2014 Oil on Linen 120x90cm and supported by the friends of the Benalla Art Gallery and the citizens of Benalla in country Victoria. The works must contain a depiction of an adult nude body and the artists are free to interpret this in any way they like and I am sure there will be numerous and fascinating variations and it is hoped that the exhibition which runs from 11th April to 13th July will attract great attention and further enhance Benalla's position on the tourist map and help the careers of a few artists.
The prize money for the winner is $50,000.
I am delighted to announce that my painting of Tony McWilliam titled "Wash after Work" has been selected as a finalist in this, the inaugural Benalla Nude Art Prize.
Tony is a Landscape Gardener, Stone Sculptor and part time model for my life drawing group. He is an excellent model and proving to be lucky for me as this selection follows the selection of a pastel drawing of him in the Adelaide Perry Prize for Drawing last month.