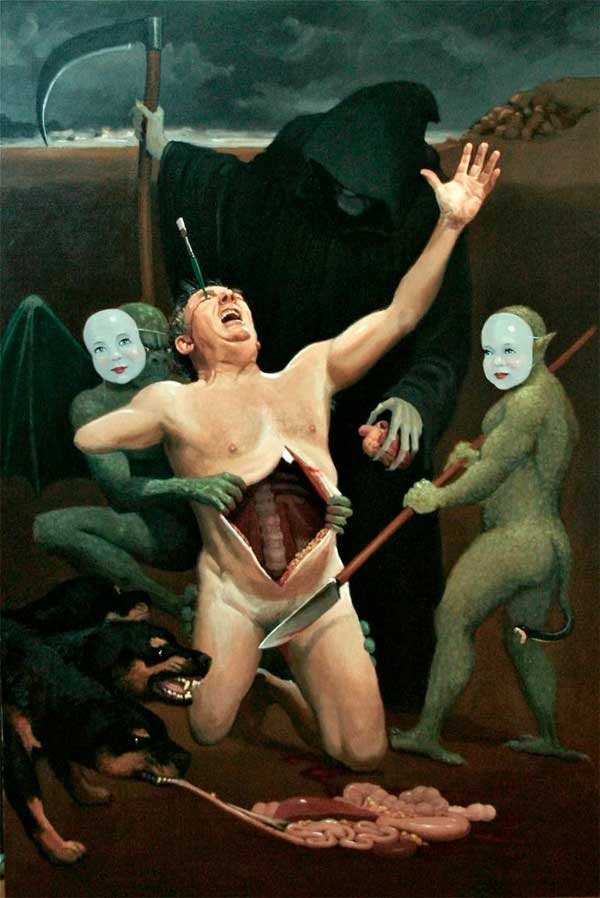 "The Artist's Fate" was announced as the winner of the Sulman Prize at the Art Gallery of NSW on 15/04/2011.
The Archibald Prize and the Wynne Prize are judged by the trustees of the Art Gallery of NSW and the Sulman Prize by an independent judge and this year it was Queensland artist Richard Bell. There were 633 entries in this year's Sulman Prize and and with that number and the high quality of the finalists you have to be very lucky to win and I consider myself extremely fortunate.
I hope the publicity generated by this prize will increase the interest in my work generally but I suspect it won't do much for my portrait commissions.