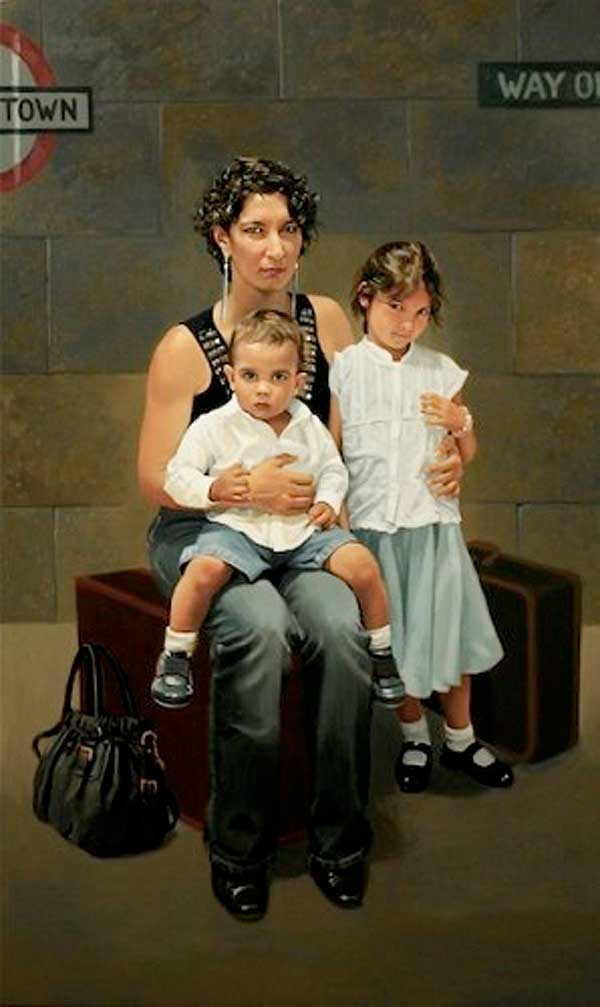 This prize for realistic portraiture is a biennial event with a purse of $50,000 for the winner and attracts the best portrait painters from all over Australia. Selection is by Photograph of the painting which is also compared with a photo of the subject to ensure that there is a good likeness.
This portrait of my daughter-in-law Veronica with her children Annabelle and Caelan (our grandchildren) was selected as a finalist in this year's competition. I have placed the subjects on a railway platform to add a touch of mystery to the work and I leave it to the viewer to invent their own narrative.
I have made the three subjects all stare directly at the viewer in an attempt to make the viewer feel that perhaps he/she is the one being looked at, not the other way round.